Location
Mykonos Map - Damianos Hotel Mykonos Town Map
The enchanting image of Mykonos is well known in the whole world – the all white houses and traditional windmills, the cosmopolitan night life and endless beaches. For many, it is an irresistible holiday destination, which ideally combines the picturesque Greek islands with the vivid atmosphere of a modern tourist resort. On this website, you will find a Mykonos Town map and useful information on the island, as well as a complete presentation of all the possible ways of reaching it.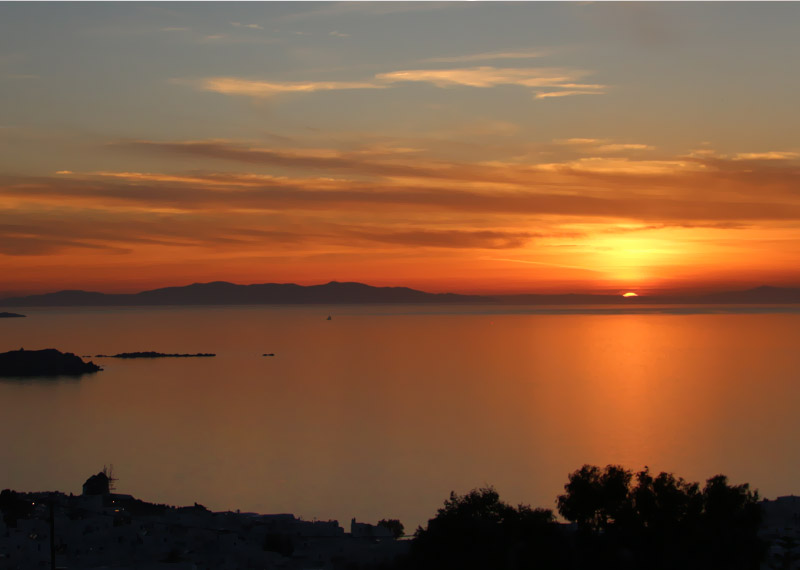 Mykonos Town Map & Directions
Nearby Destinations
Chora: 500 meters
Little Venice: 800 meters
Mykonos Old Port: 700 meters
Mykonos New Port (Tourlos): 2 km.
Mykonos Airport: 3 km.
Ornos Beach: 3 km.
Agios Stefanos Beach: 3 km.
Super market: 200 meters
Bus stop: 50 meters
Taxicab stand: 500 meters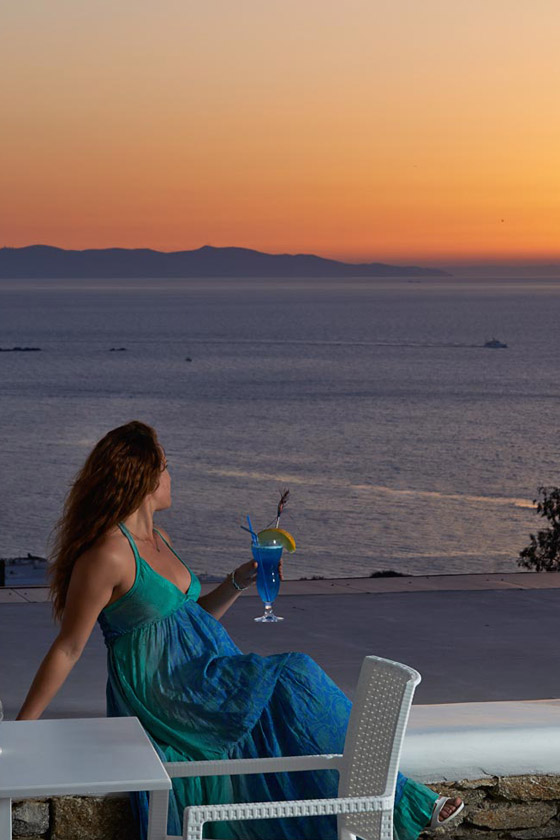 From the bus stop right outside our hotel, you may take the bus to the famous Mykonos beaches of Elia and Kalafatis (Blue Flag Awarded Beaches - Blue Flag is a prestigious, international award scheme which acts as a guarantee to tourists that a beach or marina they are visiting is one of the best in the world), as well as go Mykonos sightseeing to the charming village of Ano Mera, where you can visit the impressive Panagia Tourliani Monastery Church; All of these destinations along with other Mykonos attractions are convenient to reach, as we will provide you with a map of Mykonos Town (Chora).
How to reach Mykonos Island
You can reach Mykonos by plane, conventional ferry or high-speed vessel from Athens or Thessaloniki:
Conventional ferries or high-speed vessels from the Port of Piraeus or Rafina Port, Athens:
Piraeus Port: Tel. (+30) 14541
Rafina Port: Tel. (+30) 22940 22840
Hellenic Seaways, Piraeus: Τel. (+30) 210 419-9100
Plane from Athens International Airport "Eleftherios Venizelos" or Thessaloniki International Airport "Macedonia":
Olympic Airways: Τel. (+30) 801 801 0101 or (+30) 210 355 0500 (from mobile)
Aegean Airlines: Tel. (+30) 801 11 20000 or (+30) 210 626 1000 (from mobile)
Athens International Airport "Eleftherios Venizelos": Τel. (+30) 210 353 0000 (24h arrivals information)
From Mykonos Island, you can get to Athens, Thessaloniki, the Cyclades (Andros, Ios, Naxos, Paros, Santorini, Syros, Tinos), the Dodecanese (Kos and Rhodes), the northeastern Aegean islands (Ikaria and Samos), the Sporades (Skiathos and Skopelos), as well as Crete (Heraklion), by plane, conventional ferry or high-speed vessel.
Olympic Airways : Τel. (+30) 801 801 0101 or (+30) 210 355 0500 (from mobile)
Aegean Airlines: Tel. (+30) 801 11 20000 or (+30) 210 626 1000 (from mobile)
Port Authority: Tel. (+30) 22890 22218
Other useful numbers:
Health Centre: (+30) 22890 60000
Buses / KTEL: 22890 23360 or 22890 26797
Taxis: (+30) 22890 23700
Tourist Police: (+30) 22890 22482
Police Station: (+30) 22890 22716
Archaeological Museum of Mykonos: (+30) 22890 22325
Archaeological Musem of Delos: (+30) 22890 22259
Mykonos Folklore Museum: (+30) 22890 28746
Aegean Maritime Museum of Mykonos / Naval Museum: (+30) 22890 22700
Municipality of Mykonos: (+30) 22890 60100